Florida Boating Temporary Certificate
Boaters wishing to rent a boat or a PWC in Florida that were born in or after 1988, and who do not possess a Boaters Safety Card (also generally referred to as a Lifetime Boating License), are required to take the Boaters Test to obtain a Florida Temporary Boating Certificate. Your Temporary Certificate is valid for 90 days after completing the Boaters Test.
Use the study guide or go straight to the Boaters Test. Unlimited re-tries.
Approved by Florida Fish and Wildlife Conservation Commission.
Steps to get your Florida Boating Temporary Certificate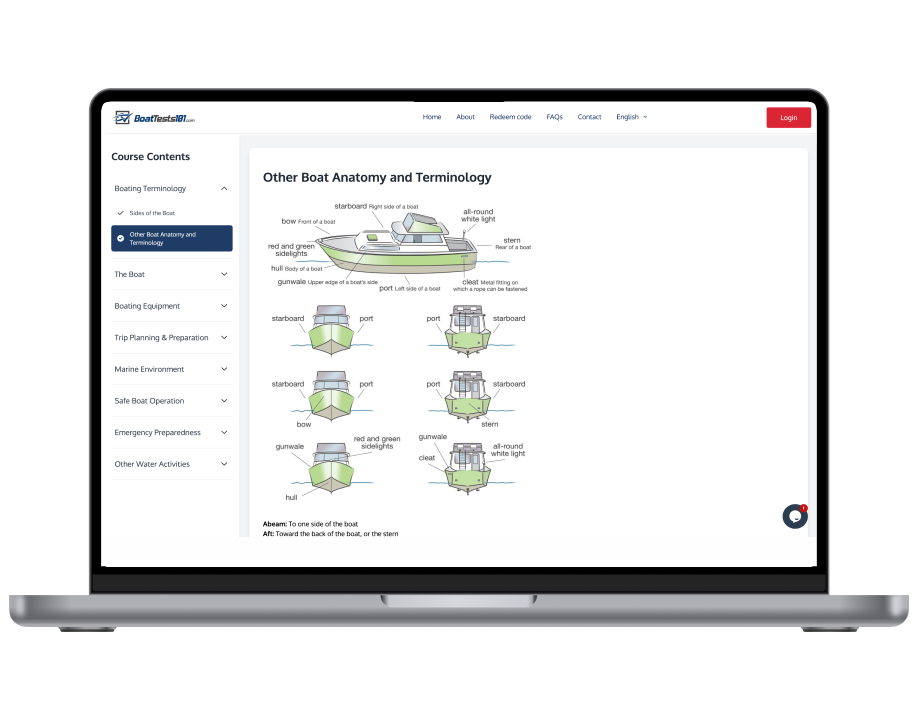 1
Pass test
Pass the Florida Temporary Certificate Test and/or take Study Guide
Test consists of 25 multiple choice questions
Unlimited re-tries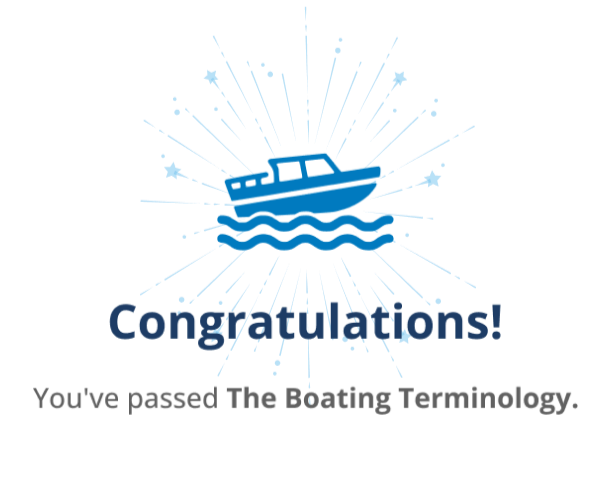 2
Show Certificate
Show the boat rental operator your Temporary Certificate
You will automatically receive the Temporary Certificate by email or take a screenshot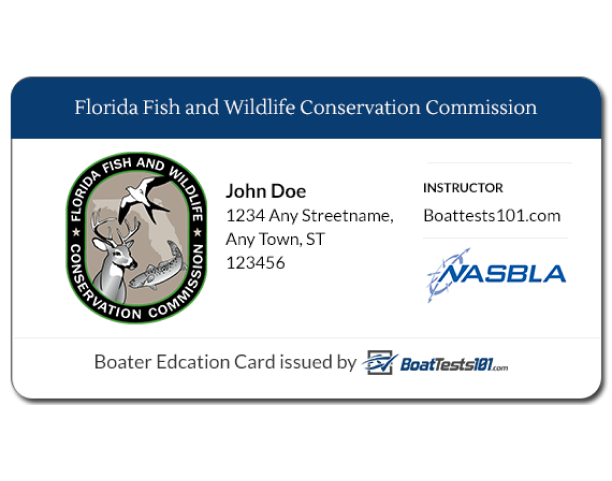 3
Go Boating!
Have fun and stay safe on the water!
Frequently Asked Questions

No, there is no minimum age to take this course.

You must be at least 14 years old to drive a personal watercraft in Florida.

You must be at least 18 years old to rent a boat in Florida.
No, you do not need to be a resident of Florida to take the Florida Temporary Certificate Test.
The tests consists of 25 questions
You need to score 76.00% to pass the final online exam, this is the equivalent of 19 correct answers.
No, it is not necessary for you to take the course before writing the exam.
No, we do not the materials available offline
You can print your temporary certificate from your dashboard after logging in
The Florida Temporary Certificate is good for 90 days
You can use your temporary certificate for [90 days] to operate a personal watercraft, after which you are required to have your Florida boater education card
No, you do not need a proof of competency to operate a non-powered watercraft
Yes, there is a penalty for not carrying your Florida Temporary Certificate while boating
Yes, our Florida Temporary Certificate is approved by the Florida Fish and Wildlife Conservation Commission
The phone # is 850.488.5600 and the mailing address is 620 S Meridian St, , Tallahasssee, Florida 32399
The Florida temporary certificate costs $9.99
Yes, our website is secure and it is safe to enter your credit card information
Customers can using debit and credit. We do not accept Bitcoin or other digital currencies at this time
Please email us your issue or concern and we will review on a customer-by-customer basis.
You can re-print your temporary card after logging into your account, assuming you passed the course and exam
Select a course and click the "Sign Up!" button
On the Login screen, click "Lost Password?" and follow the steps
No, you will not lose your progress
You can login as many times as you would like
Yes, you can access the course on a mobile phone
Yes, you can access the course from a desktop, mobile phone or tablet
If you lose your internet connection, it will take you back to the point in the course you were currently at
Yes, the course will run on any web browser
You can take the exam on any computer that has an internet connection and a browser
There are no videos in the course
If you cannot find the answer to your question, please contact us directly at [email protected] or by phone @ 1.888.885.8830
Our hours of operation are 9am-midnight EST